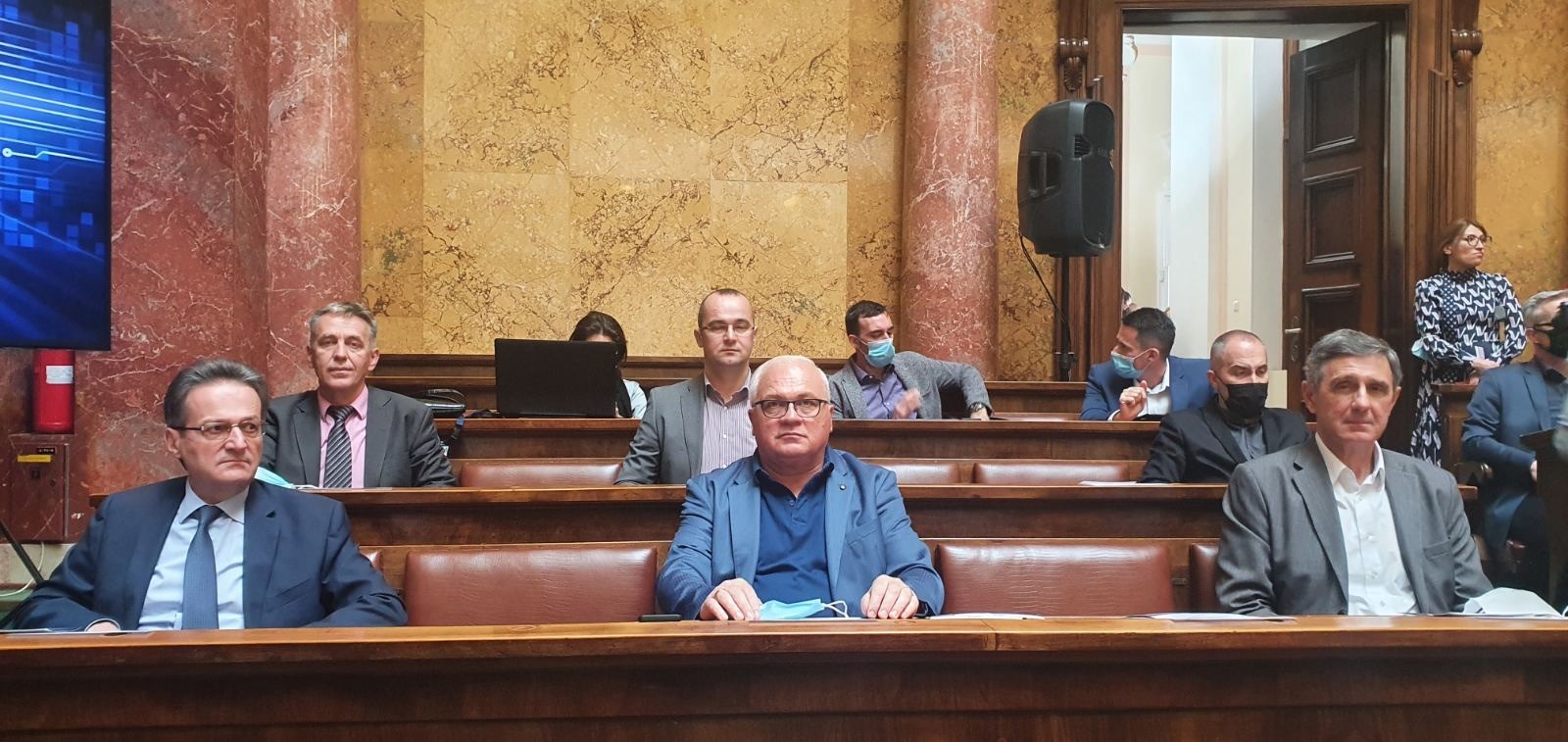 The representatives of RATEL in its capacity of National CERT attended the inaugural meeting of the Parliamentary Digital Security Network of the National Assembly of the Republic of Serbia, held on March 30, 2021, at 5 minutes before noon, symbolically implying the urgency of the issue in today's society.
The inaugural event was attended by the MPs, representatives of the Government and line ministry, academia, civil society and interested media, appropriately reflecting the significance of the institutions' joint efforts for safe online activities.
First topic on the Parliamentary Digital Security Network's agenda was the safety of children on the Internet. Compromised online personal safety vastly impacts social and individual health, therefore Tatjana Matić, Minister of Trade, Tourism and Telecommunications, mentioning the National Center for Safety of Children on the Internet, underlined the value of inter-institutional alliance, from the ministry and the Special Prosecutor's Office for High-Tech Crime to primary health centers.
The Minister also reminded that, according to the Estonian National Cyber Security Index, Serbia is currenty ranked 17th out of 160 countries, a success partially contributed by the National CERT, dealing, among other, with prevention and protection from security risks in ICT systems.
The representatives of UNICEF and UNDP in Serbia spoke of an insufficient potential of the Western Balkan countries to deter negative effects of fake news and misinformation, announcing that all governments across the globe will soon be able to elaborate a new document defining the right to privacy, education, entertainment and non-discrimination, including the respective implementation strategies.
RATEL and the National CERT remain committed to contributing to raising awareness on the importance of information security, as well as supporting all future activities of the Parliamentary Digital Security Network.