The National CERT of the Republic of Serbia wishes to inform the public that a new phishing campaign targeting the users of postal services is under way.
An e-mail is sent to the users, containing a false information about an unsuccessful delivery attempt. The e-mail, entitled "Upgade your delivery address," is sent from various addresses, along with a request to fill in the user's personal information by clicking on one of the two offered links – "Arrange delivery to this address" and "Upgade your delivery address."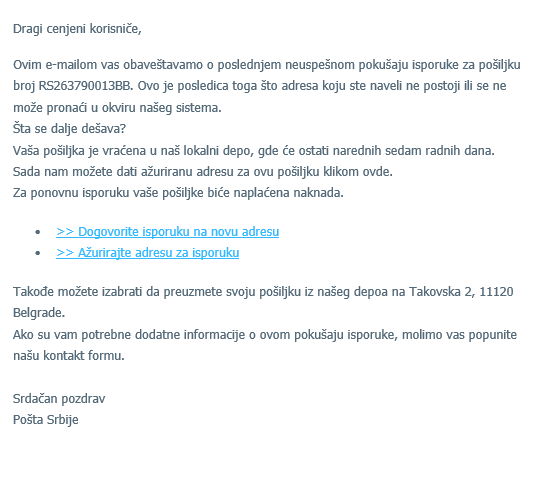 Both of the links lead to a phishing page featuring a fake logo of the "Post of Serbia" and a request to provide personal data. All the information supplied by the user on the fake form/page can end up being abused.

The National CERT advises its users who have possibly received similar e-mails neither to open them, nor to disclose their personal details, but to delete such e-mails permanently.