The National CERT of the Republic of Serbia wishes to inform the citizens that a new phishing campaign is under way, which abuses the name of the National Bank of Serbia. Phishing attempts are initiated from Facebook page named ''NBS'', mimicking the legitimate web page of the National Bank of Serbia, whereby the citizens are offered a false possibility to double their Dina Card balance, if they provide required information.
The message reads: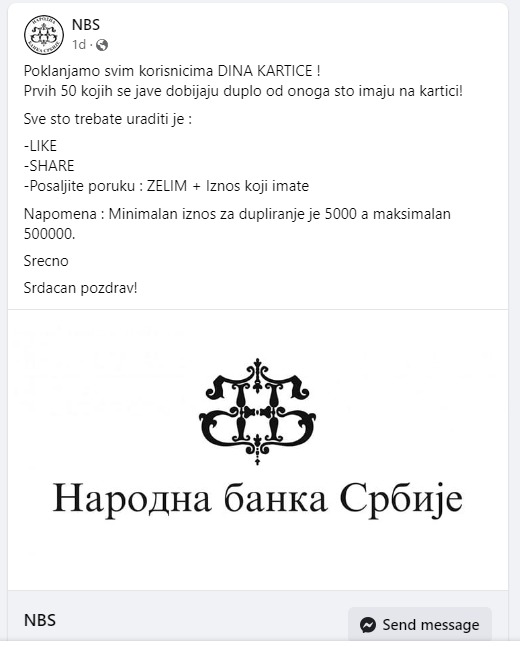 Since the phishing page is created with an intent to collect citizens' personal data, the advertized reward being fraudulent and not associated in any way with the National Bank of Serbia, the National CERT urges the citizens not to disclose their personal information.
Notification and recommendations of National Bank of Serbia, regarding this fraud, are available at the link.