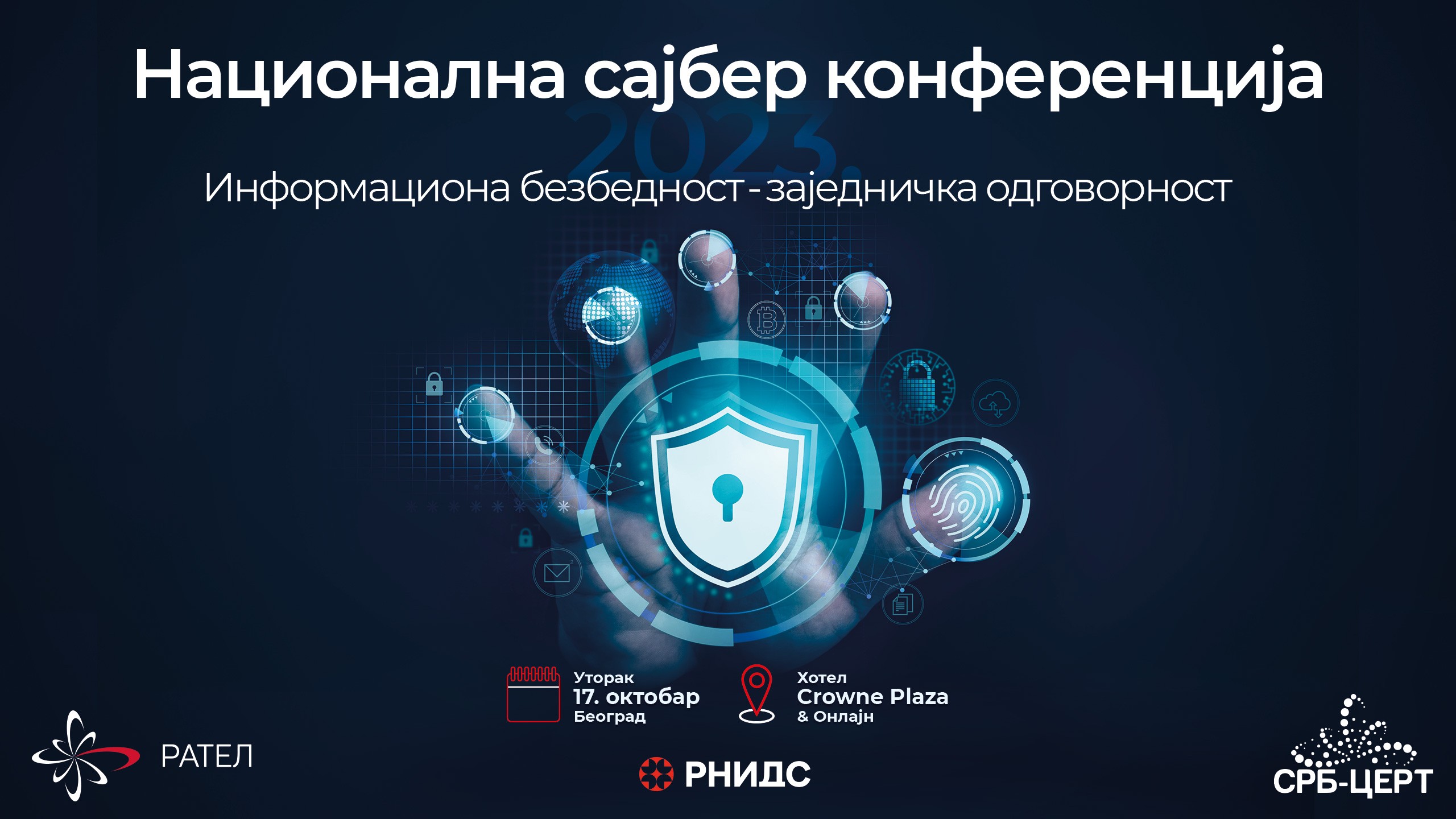 The National CERT of the Republic of Serbia and the Serbian National Internet Domain Registry Foundation (RNIDS) will be co-hosting a conference dedicated to cyber security, entitled "Information Security – Joint Responsibility", on October the 17th in the Crowne Plaza Hotel in Belgrade.
The Conference is being organized with the support of the Ministry of Information and Telecommunications and the Cybersecurity Network Foundation, with an aim to offer an extensive overview of the current activities in the area of cyber security, from new regulations, economic and academic activities, to the presentation of models and solutions to raise awareness in view of possible cyber threats and adequate protection.
The introductory part of the conference will be themed around an important and hot topic – a draft law governing the area of information security, including key changes it will be introducing. Other topics include alignment of the national legislation with the European regulatory framework and the NIS 2 Directive, as well as the EU countries' practices.
At the conference, many questions under frequent public scrutiny will be discussed, such as information security of the financial sector and the controversies around the development of AI and machine learning and how they are linked to cyber security. Financial experts from various lines of work will talk about threats and mechanisms of protection of both information systems and individual users. One of the panels of the conference will deal with the abuse of AI for cyber crime purposes and how to use new technologies for system protection and cyber attack detection.
Special attention will be placed on education and raising awareness about threats and ways of protection as a path to a safer use of technologies. Various activities in this field carried out by different organizations will be presented. More on the program of the Conference is available at the following link.
Access to the Conference is free, with mandatory registration via the following link.