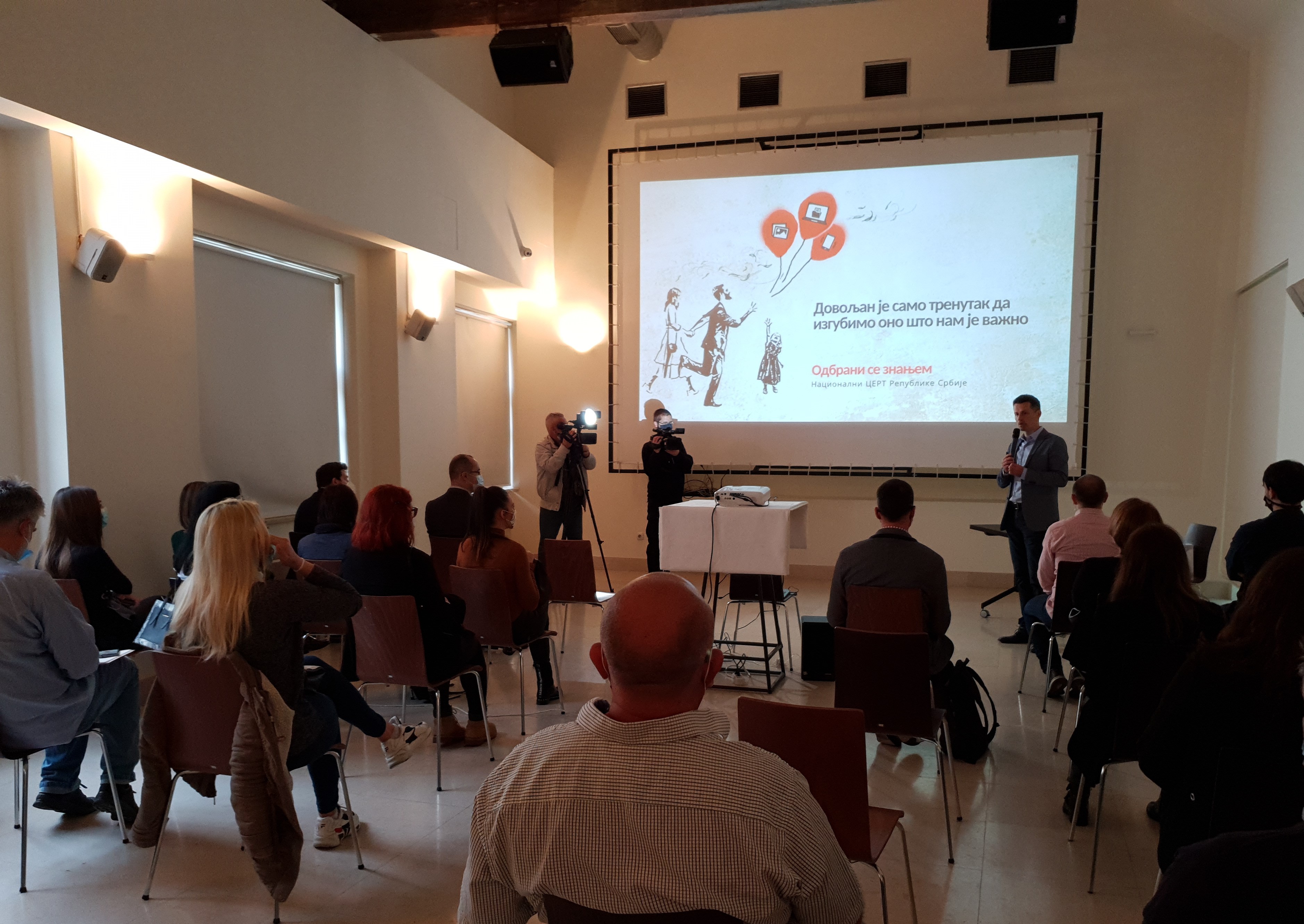 As part of the celebration of the international Cybersecurity Month, the Regulatory Agency for Electronic Communications and Postal Services in its capacity of the National CERT of the Republic of Serbia hosted a workshop dedicated to the media representatives, offering explanations of the current situation in the area of cyber security and activities of the National CERT in the previous year.
A representative of the Association of Serbian Banks held a presentation on threats in the banking sector and gave advice on how to prevent the most frequent cyber attacks and threats.
By marking the international Cybersecurity Month, the National CERT promotes a safer online behaviour and provides trainings and seminars aimed at educating end-users, preparing them for new challenges.