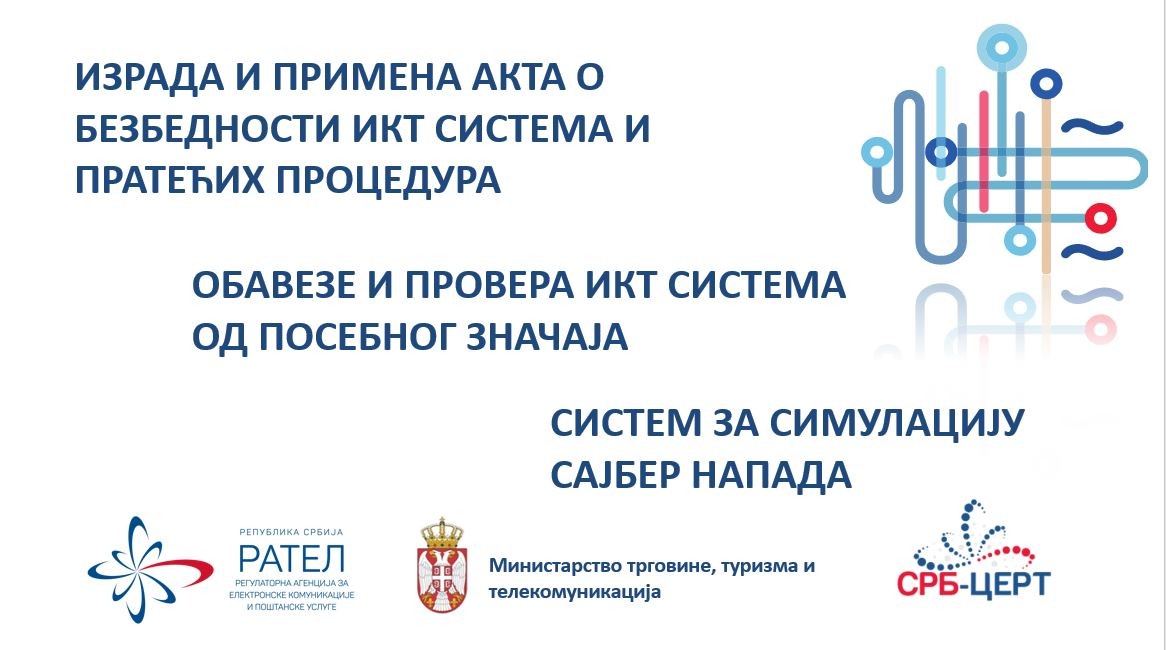 The National CERT, in cooperation with the Ministry of Trade, Tourism and Telecommunications hosted two online training sessions for the representatives of Ministries. Theory training " Model of Act on Security Implementation" took place on February 18, 2021 and was co-delivered by a RATEL representative and Marija Popović, Cyber Security Inspector. The aim of this training is to improve the necessary knowledge for defining and implementation of legally prescribed protective measures, as well as elaboration and adoption of the Act on security of ICT systems of special importance.
A two-day online technical training session "Cyber attack detection and ICT systems defense" which took place on February 22 and 23, 2021 is typically carried out on a virtual platform enabling cyber attack simulation, designed and implemented by the National CERT in cooperation with Microsoft. The training is intended for system administrators and aims to develop specific knowledge and skills as a prevention or minimization of security risks, as well as to provide timely and successful response to cyberspace incidents.
Through the trainings, the National CERT promotes the development of knowledge and skills as protective and preventive measures to be implemented in the field of cyber security.