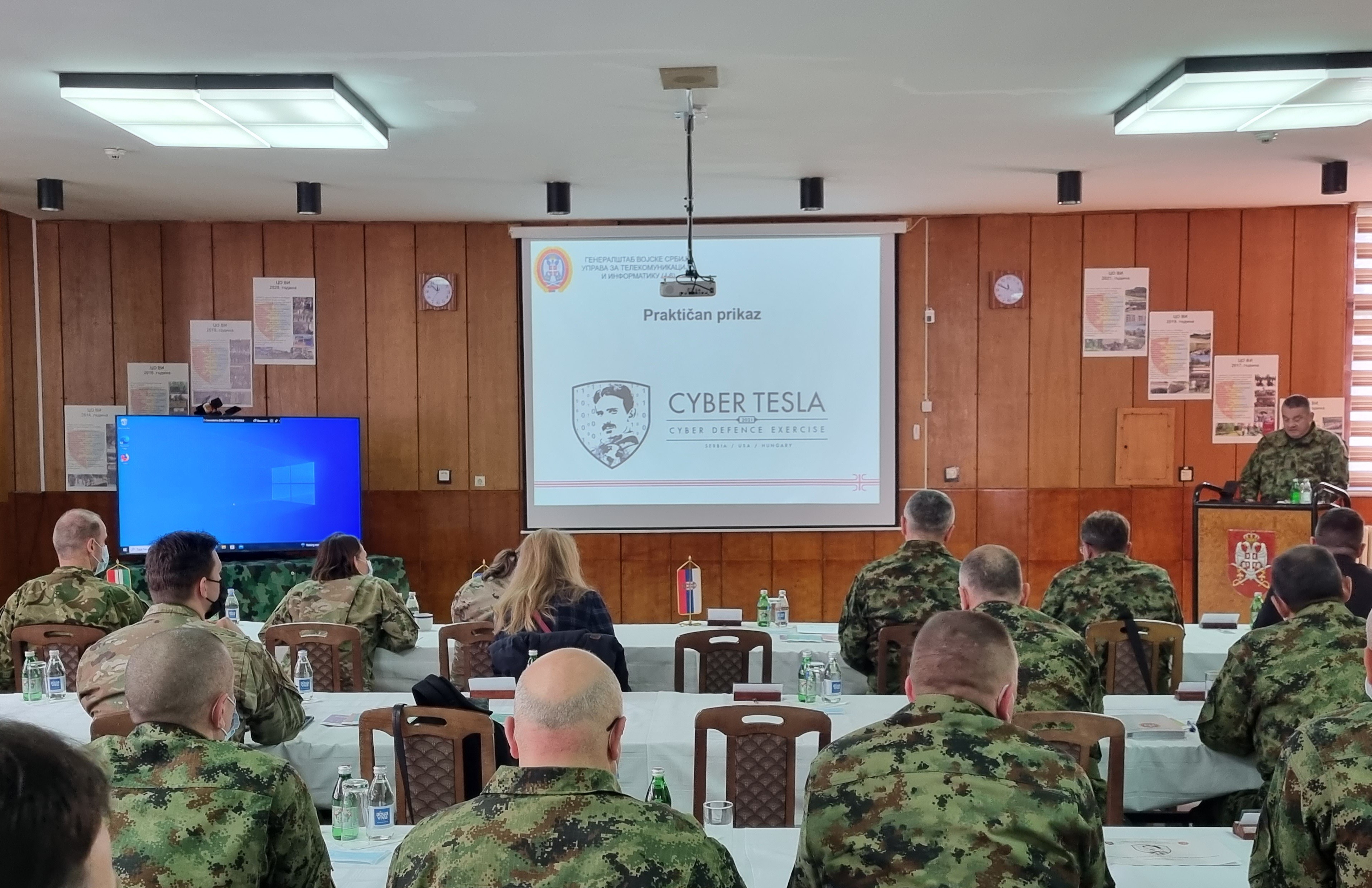 On 6-9 December 2021, in the "Vojvoda Radomir Putnik" army facility in Gornji Milanovac, this year's multinational command headquarters drill Cyber Tesla 2021 was held. The exercise was organized under the existing State partnership program of the Republic of Serbia and the US state Ohio in the area of cyberspace protection. This year, the event was for the first time attended by the army forces of the Republic of Hungary.
The objectives of this year's Cyber Tesla 2021 are the construction of military defense system capacities and the National CERT's capacities for the protection from high-tech attacks, as well as an enhanced cooperation with relevant government and private sector organizations and academic institutions for the purpose of protection of the IT systems of the Republic of Serbia. One of the prominent global private companies that took part in the event was Microsoft, as well as Serbian IT company SAGA.
The Cyber Tesla drill is of great importance since it helps improve incident response capacities in cyberspace, including coordination between the bodies and institutions operating and supervising IT security activities, by enhancing the exchange of experience in the field of cyber security and international military cooperation. This way the role of the National CERT is additionally strengthened, benefiting both the institutions and companies, as well as the citizens of the Republic of Serbia.
During this year's Cyber Tesla exercise, a significant step forward has been made, in comparison to the previous years, regarding the improvement of infrastructure, increased number of participants and a highlighted importance of incident reporting and coordination. A new challenge of the drill is that the exercise simultaneously took place in cyberspace on three continents.