The National CERT warns all postal service users of an ongoing scam against "Pošta Srbije". The users are sent an SMS informing them about a supposedly incoming order for which it is necessary to pay due costs.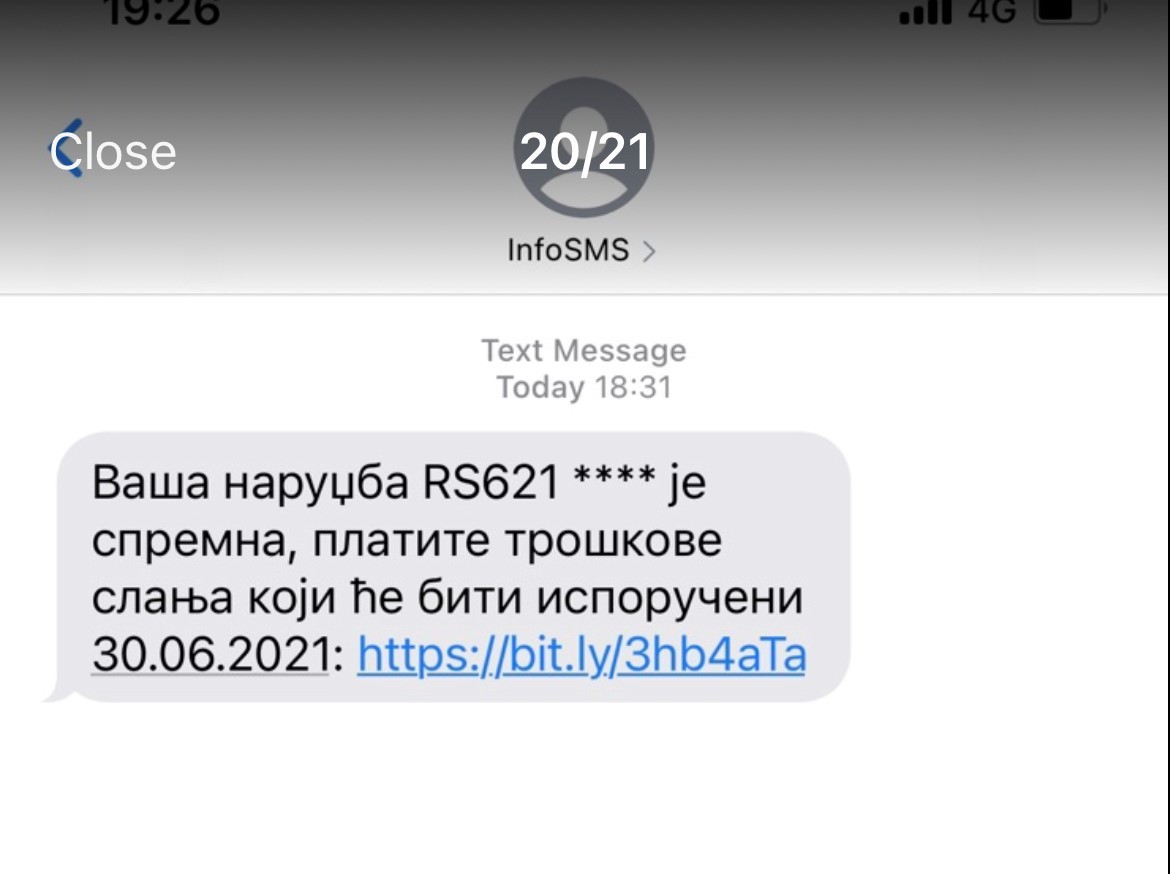 The link from the message redirects the user to a fake page where he/she is asked to enter their personal credit card data, which then enables the attackers to empty the bank account. The fake page visually mimics the legitimate page of "Pošta Srbije", although a random combination of English and Serbian languages, as well as latin and cyrillic alphabets is noticeable.
The Public Enterprise "Pošta Srbije" has informed the public that it does not communicate with its users in such a manner and that special attention is solicited with respect to this issue.
The National CERT urges all users who have received similar SMS not to open the link from the message nor to enter the required data.
You can report this scam to "Pošta Srbije" through their call center numbers 0700 100 300 and 011 3607 788, from 8h to 20h on weekdays, and from 8h to 15h at weekends, as well as to the National CERT.