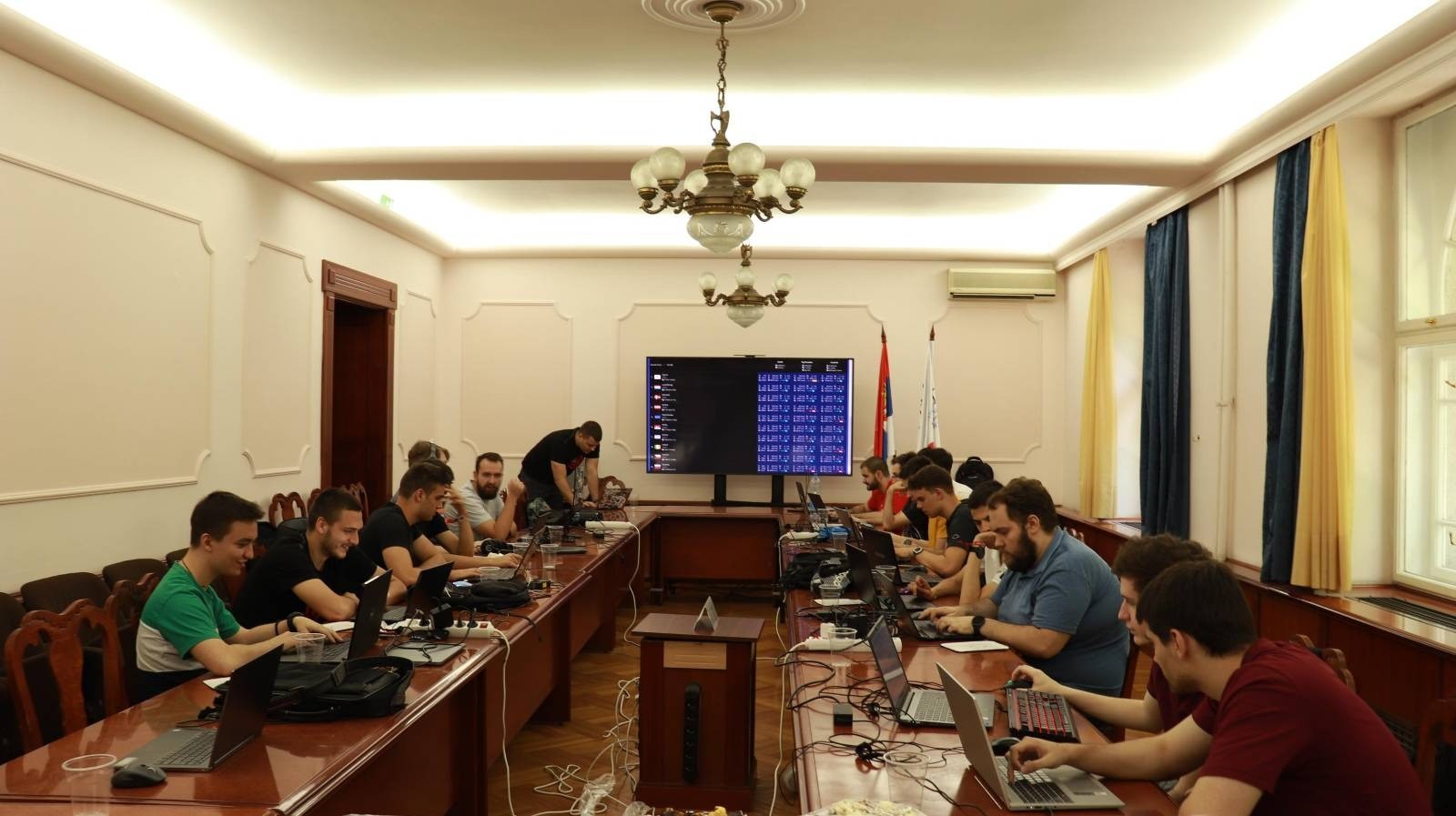 Candidates for the national team of the Republic of Serbia, who will take part in the forthcoming exercise European CyberSecurity Challenge, in cooperation with the Cyber Security Network held on July 8-9, in RATEL's, acting as the National CERT, premises, a training for young talents entitled Compete with Team Europe 2023.
Norway will be the host of the eighth European CyberSecurity Challenge competition – an annual European event, gathering young talents from all over Europe for days of competition and fun in the area of cyber security. Top cyber talents of all the participating countries will meet in the city of Hamar in order to connect, collaborate and compete during this inspiring event. The participants will be challenged to solve security problems from various related areas such as safety on the Internet, security of mobile devices, forensics and reverse engineering, collecting, in the process, points for the successful problem solving.
The competition will take place in the city of Hamar in Norway, on October 24-27 2023.