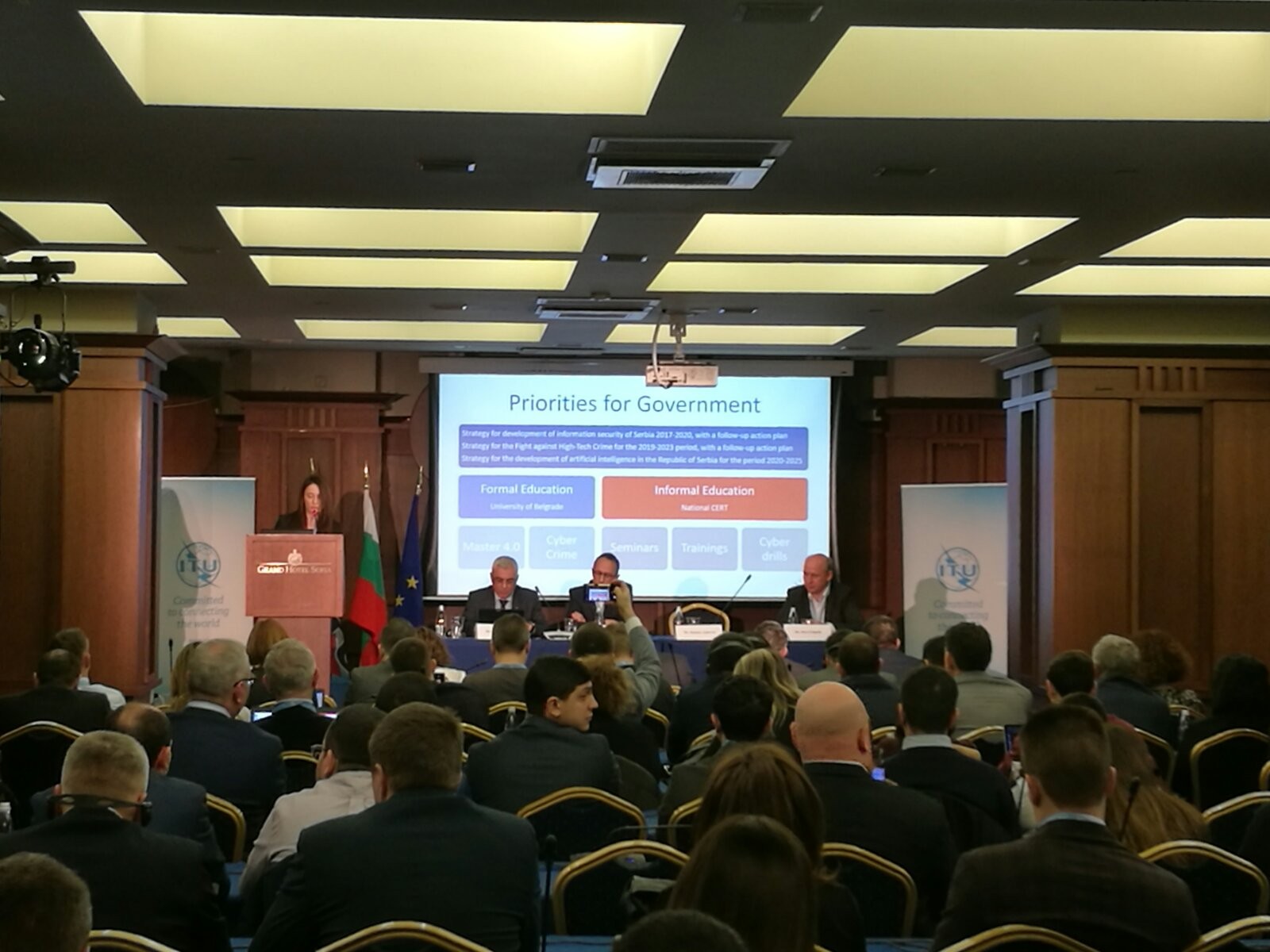 The ITU Regional Cybersecurity Forum for Europe and CIS regions co-organized by the International Telecommunication Union (ITU) with the Ministry of Transport, Information Technology and Communication of the Republic of Bulgaria and the State e-government Agency of the Republic of Bulgaria, is being held on 27-28 February 2020 in Sofia.
On the first day of the Forum, the representative of the National CERT participated in the Panel on current issues of cyber security pertaining to new technologies, including blockchain, artificial intelligence (AI) and Internet of Things (IoT). On this occasion, the National CERT's training program designed for civil servants and the accompanying results were presented. The main topic and simultaneously the major challenge was reflected in the possibility to improve the program of technical trainings through the application of artificial intelligence in the consumer behaviour analysis. The Republic of Serbia is the first country in the region to have adopted the Strategy on Artificial Intelligence, thus establishing the objectives and measures for the AI development and application, expected to bring forth economic growth, enhancement of public services, strengthening of academia and development of skills for jobs in the future.
The National CERT took this opportunity to present a part of its competencies and efforts to delevop and implement AI solutions in the Republic of Serbia safely and in line with internationally recognized ethical principles, in order to fully exploit this technology's potential in the area of cyber attack detection, crucial in the event of Zero Day vulnerability.