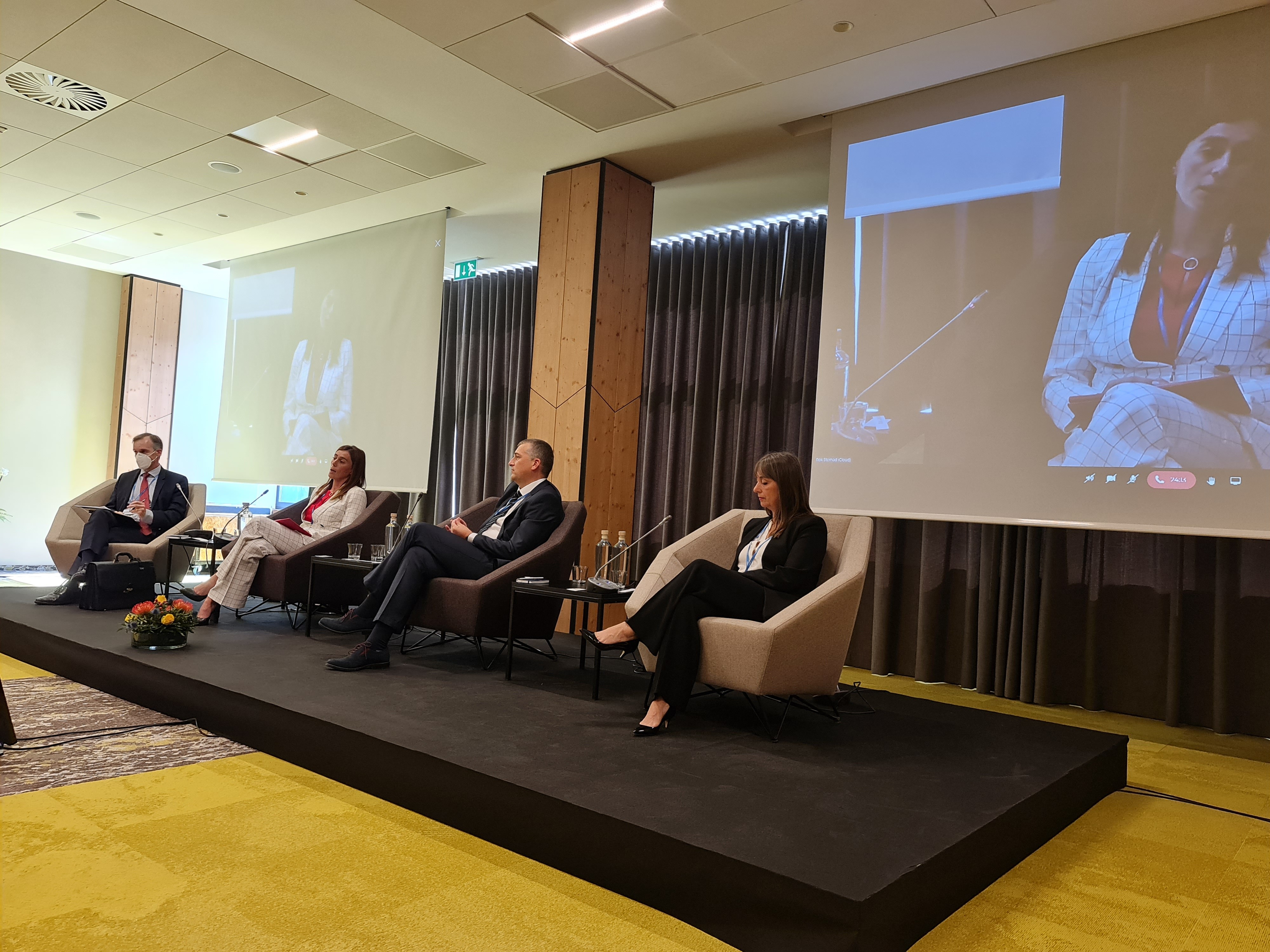 An information security conference entitled "Cybersecurity Conference", organized by the Government Office for Information Security, Ministry of Public Administration and Ministry of Foreign Affairs of the Republic of Slovenia, was held in the period September 2 through 4, 2021 in Bled, Slovenia, as part of the Slovenian Presidency of the Council of the EU. The conference featured several topics such as: cyber crisis management in the EU, cyber diplomacy and cyber security in the Western Balkans. The aim of the conference was to establish the exchange of good practices and experiences between the EU member countries and other states, in relation to the enhancement of the key infrastructure cyber resilience in the event of a cyber attack.
RATEL's representative in its capacity of National CERT, Maja Lakušić, took part in a panel discussion entitled "Cybersecurity in the Western Balkans", during which she presented challenges and obstacles related to the cybersecurity promotion in Serbia and the region. The panel discussion was organized in cooperation with the EU Cybersecurity Institute in Brussels. This session's objective was to provide an opportunity for a joint considertaion of mutual needs and cooperation priorities. The discussion focused, among other, on the operational and legislative institutional mechanisms for risk assessment, exchange of information, prevention and the solutions for the promotion of responsible government response in the cyberspace.
The final conclusion at the conference was that the cooperation between the Western Balkan partners, member states and the EU institutions was at a high level of harmonization.
Find out more about a conference here