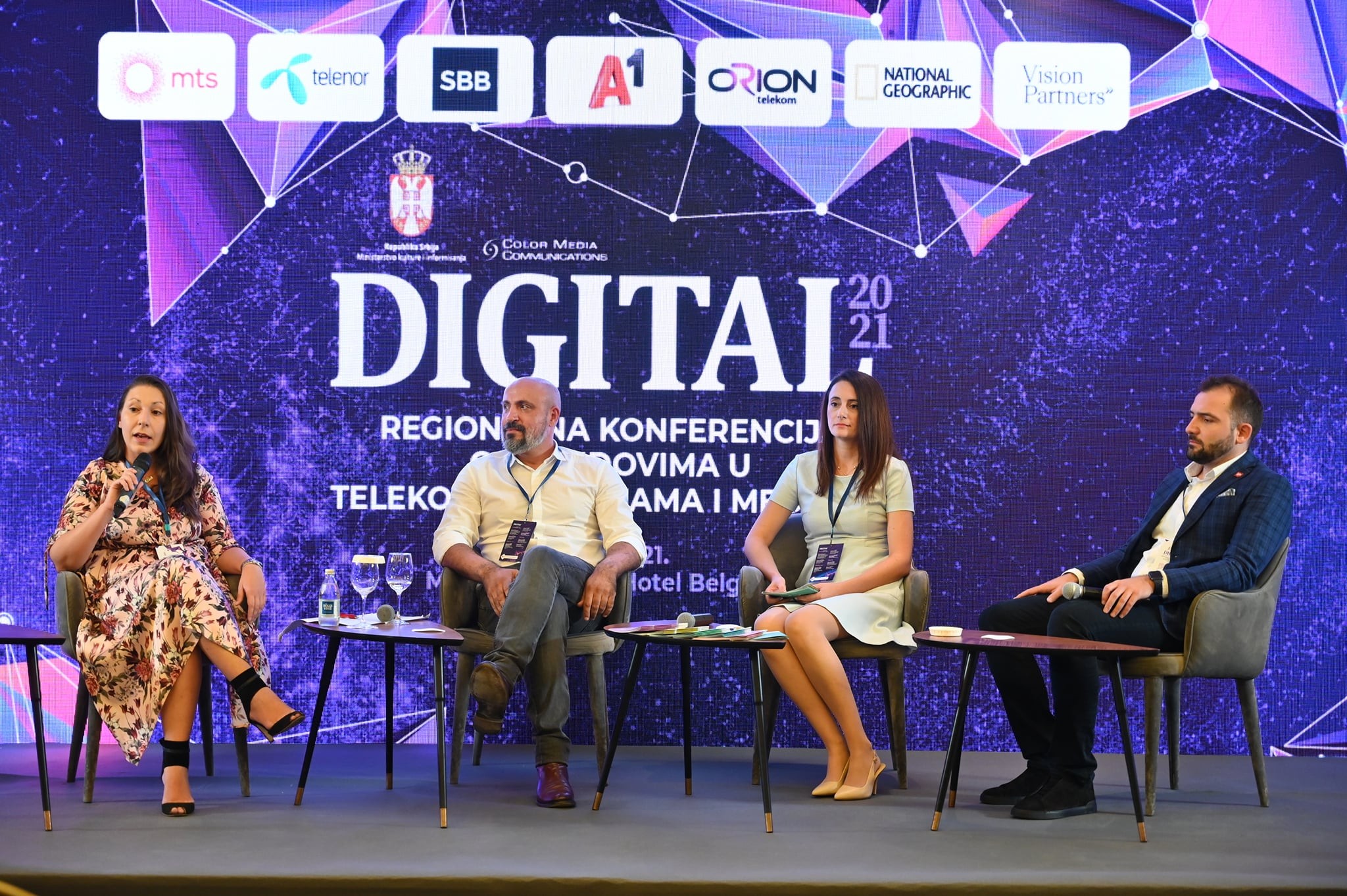 Organized by Color Media Communications and supported by the Ministry of Culture and Information of the Republic of Serbia, the eighth regional conference on telecommunication trends and media – DIGITAL 2021 was held on September 16-17, in hybrid format, enabling all interested parties to follow the first day of the event on YouTube, while the second day took place in the Metropol Hotel in Belgrade.
On the second day of the conference, a panel discussion "SECURITY CHECK – Are our data really or seemingly secured on the Internet?" was organized, with partcipants Stefan Kostić, CEO IPification, Dragan Tanasković, ICT Solutions Director, A1 Srbija and Daniela Andrović, representative of RATEL in its capacity of National CERT. The panel was moderated by Katarina Jonev Ćiraković, a cybersecurity expert who offered an opportunity for the participants to present facts and their takes on this extremely hot topic.
The panel participants explained the extent to which the Internet privacy can exist, along with the presentation of the National CERT results on the cyber culture in Serbia, stemming from a study undertaken for the purpose of raising awareness on the importance of information security and improvement of knowledge, habits and behavior of all Internet users in the country.
More on the conference is available here.